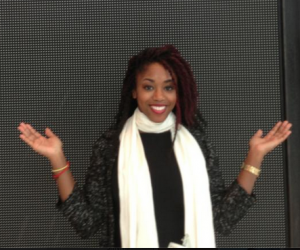 Email address:
sstuart1015@gmail.com
Twitter handle:
@ShaunaReporter
Website:
http://Shaunastuart.com
I am currently a Professional journalist or technologist working in media
Company:
Georgia Public Broadcasting
Job Title:
Digital Content Manager
Bio:
I'm currently a digital content manager/ digital producer in the news department of Georgia Public Broadcasting (GPB News). I write and produce content for the web, including turning broadcast scripts into web stories and writing original web-only stories. I also cut audio and video for the web.
I also help manage GPB News' social media platforms, including Twitter and Instagram.
I've worked back and forth between marketing and journalism positions since 2011, but I'm permanently back in the newsroom now. I've previously worked as a social media specialist for Beazer Homes, a segment producer for 11-Alive News, and a digital media intern for Everywhere social media agency.
I've also been a volunteer social media assistant for the Atlanta chapter of Black Girls Code.
Affiliations:
National Association of Black Journalists
Areas of expertise:
Basic HTML/CSS, Social media branding – Newsroom / organization level, Mobile Video (shooting), Mobile Video (shooting, editing, publishing), Data analysis – Beginner level, Beat reporter
Speaking Experience
No, but I am interested in being invited to speak at events