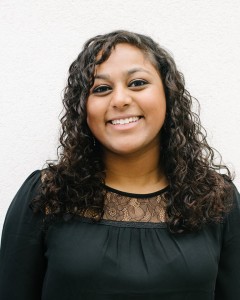 Email address:
sjkambhampati@gmail.com
Twitter handle:
@sandhya__k
Website:
http://www.sandhyakambhampati.com
I am currently a Professional journalist or technologist working in media
Company:
ProPublica Illinois
Job Title:
Data Reporter
Bio:
Sandhya Kambhampati is a data reporter at ProPublica Illinois, where she uses data to tell stories.
Previously, she was a Knight-Mozilla fellow at Correctiv an independent, nonprofit newsroom in Berlin. At Correctiv, she worked on reporting team that published an investigation into the German nursing home system, which won the Deutsche Reporter Preis for Innovation. She also worked on a series of stories on racial profiling throughout Germany, and wrote an e-book on newsroom on-boarding and off-boarding processes. Before moving to Berlin, she was a database reporter at the Chronicle of Higher Education, where she reported on college administrative pay and athletics. Her co-reported series on college athletic subsidies won the 2015 Education Writers Association Award for Data Journalism. Kambhampati also trains data journalists regularly in understanding statistics, freedom of information laws and data analysis.
Prior to that, she was a digital content producer (data) at the E.W. Scripps' National desk, where she worked on breaking news, enterprise stories and graphics for all Scripps TV and newspaper properties. Her work has also published on CNN, Die Welt, Buzzfeed, Vox, USA Today and PBS Washington Week and featured in the New York Times, NPR, CBS News.
Sandhya holds a bachelor's in journalism from the E.W. Scripps School of Journalism at Ohio University, where she graduated as the outstanding overall senior and focused on Latin American studies, broadcast journalism and statistics. She is originally from New Jersey.
Affiliations:
Other Investigative Reporters & Editors, South Asian Journalists Association (lifetime member)
Areas of expertise:
Front-end coding, Basic HTML/CSS, Python, Experience building interactive charts and graphics, Web production experience, Mobile Video (shooting), Mobile Video (shooting, editing, publishing), Still photography, Data analysis – Beginner level, Data analysis (statistics, etc.) – R, Strata, SPSS or similar, Git / version control, Beat reporter, Other
Other areas of expertise:
Speaking Experience
Yes, I have been a keynote speaker for an event, Yes, have led sessions individually, Yes, have spoken on panels, Yes, have taught skills-based or hands-on training sessions (at events), Yes, have taught skills-based or hands-on training sessions (in newsroom)
Past Speaking Experience:
See here: https://github.com/sandhya-k/talk-slides