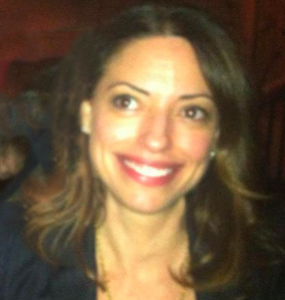 Email address:
notpublic@trymeontwitter.com
Twitter handle:
@cindyerodriguez
Website:
http://www.cindyerodriguez.com
I am currently a Professional journalist or technologist working in media, Professional academic, teaching journalism
Company:
Emerson College (And also work on freelance projects.)
Job Title:
Senior Journalist in Residence
Bio:
Cindy E. Rodríguez is a Senior Journalist in Residence at Emerson College. She teaches classes in digital reporting and storytelling for broadcast, the web, and print, with a keen interest in reporting on marginalized communities. She has created several new courses at Emerson, including the popular Covering Immigration course, which always has a wait list.
During her 20-year journalism career, Cindy specialized in race relations and cultural affairs at The Detroit News, wrote provocative columns on the intersection of culture and politics for The Denver Post, where she also wrote a widely read blog on social issues, and covered immigration and demographics at The Boston Globe.
She has been published in The New York Times, Time, ABCNews.com, and The Village Voice. In 2011, she received a fellowship from the International Center for Journalists that took her to Israel to report on the crisis that exists among Orthodox men who are gay.
Cindy has taught journalism at New York University, Boston University, Fordham University and for three years ran the S.I. Newhouse Minority High School Journalism Program in Syracuse, NY. She has been a board member of Unity, Inc.: Journalists of Color and served as a vice president on the board of The National Association of Hispanic Journalists.
She was born and raised in Harlem. Her mother is Puerto Rican; her dad is Cuban (he fled Cuba in 1958 when Batista was in power). She is a graduate of The City College of New York and earned a Master's degree in digital media from the Columbia Graduate School of Journalism.
Affiliations:
National Association of Black Journalists, National Association of Hispanic Journalists
Current Leadership Positions:
I am the faculty advisor of the Emerson College chapter of NAHJ and assist with the NABJ chapter at Emerson, which I also helped create.
Areas of expertise:
Basic HTML/CSS, WordPress development, Experience building interactive charts and graphics, Web production experience, Social media branding – Newsroom / organization level, Social media branding – Individual, Social media branding – Sub-branded accounts (such as a Politics Blog or Regional Channel), Mobile Video (shooting), Mobile Video (shooting, editing, publishing), Still photography, Data analysis – Beginner level, Beat reporter, Other
Other areas of expertise:
Audio and video story production and packaging.
Speaking Experience
Yes, I have been a keynote speaker for an event, Yes, have led sessions individually, Yes, have spoken on panels, Yes, have taught skills-based or hands-on training sessions (at events), Yes, have taught skills-based or hands-on training sessions (in newsroom)
Past Speaking Experience:
Society of Professional Journalists, Boston University, April 2014: MoJo reporting (mobile journalism), how to collect audio, video and still photography using a smartphone.
PR Newswire, 2013: Tweet chat on how to be a MoJo. http://www.profnetconnect.com/evelyntipacti/blog/2013/05/29/connectchat_recap:_intro_to_diy_mobile_journalism
I've given presentations, keynote speeches, and have been on numerous panels. Topics include: immigration issues, journalism, digital media.
City / Location Preferences:
I live in the Boston area. I am happy to travel.