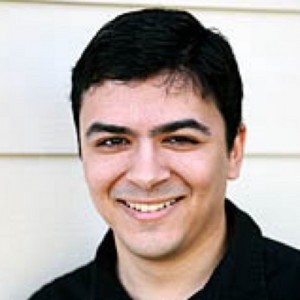 Email address:
adchavez@gmail.com
Twitter handle:
@adchavez
Website:
https://achavez.io
I am currently a Professional journalist or technologist working in media
Company:
Austin American-Statesman
Job Title:
News Applications Developer
Bio:
Andrew Chavez is a journalist and Web developer at the Austin American-Statesman. Before returning to the newsroom in September 2014 and joining the Statesman as the news applications developer, Andrew was the director of digital media at the TCU School of Journalism.
At the Statesman, he builds interactive and special presentations for stories, assists reporters with data-heavy reporting projects and is the developer for the Statesman's Longhorns sports vertical, Hook'Em.com.
Along with a TCU colleague, he received a grant from the Knight Foundation Prototype Fund in 2014 to develop an open source photo-streaming tool for newsroom photographers. That project, Photostreamer, is still under development.
Affiliations:
National Association of Hispanic Journalists
Areas of expertise:
Front-end coding, Full stack web development, Basic HTML/CSS, Python, Django, WordPress development, Experience building interactive charts and graphics, Experience building interactive news applications, Data analysis – Beginner level, Git / version control
Speaking Experience