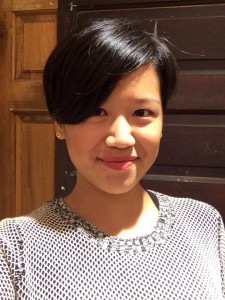 Email address:
yvonnetleow@gmail.com
Twitter handle:
@YvonneLeow
Website:
http://www.yvonneleow.com
I am currently a Professional journalist or technologist working in media
Company:
John S. Knight Fellowship at Stanford University
Job Title:
Fellow
Bio:
Hi! My name is Yvonne. I'm a senior associate at North Base Media, a venture capital startup investing in journalistic enterprises around the world. I'm also one of twelve U.S. fellows to be selected to participate in the John S. Knight Journalism Fellowship at Stanford University this fall. Before I transitioned into the business side of media, I was the Director of Video for Project Thunderdome, where I led a visuals team to produce fun and impactful multimedia projects. I've worked for the Associated Press and the Seattle Times, and now I spend most of my time exploring media startups in emerging markets, historical newspaper data, and digital business models.
Outside of the newsroom, I'm the vice president of the Asian American Journalists Association and a member of IRE | NICAR and the Online News Association. I also enjoy teaching. This year, I'll be joining a cadre of trainers at NPPA's Multimedia Immersion workshop. I've taught visual storytelling workshops at local newspapers across the country, and I was an adjunct professor at ASU's Cronkite School of Journalism. I'm a proud Bruin, and while I'm a west coaster at heart, I'm happy to call Brooklyn home. When I'm not thinking about journalism, I'm usually swimming at the Y, squatting in a coffee shop, or plotting my next adventure abroad. Say hi @YvonneLeow.
Affiliations:
Asian American Journalists Association
Current Leadership Positions:
AAJA's National Vice President
Areas of expertise:
Experience building interactive news applications, Mobile Video (shooting), Mobile Video (shooting, editing, publishing), Other
Other areas of expertise:
Managing a video team and working with data journalists and graphic designers.
Speaking Experience
Yes, have led sessions individually, Yes, have spoken on panels, Yes, have taught skills-based or hands-on training sessions (at events), Yes, have taught skills-based or hands-on training sessions (in newsroom)
Past Speaking Experience:
AAJA, ONA, NPPA Multimedia Immersion bootcamp, ASU Cronkite School of Journalism
City / Location Preferences:
No preference, as long as lodging/travel is covered.