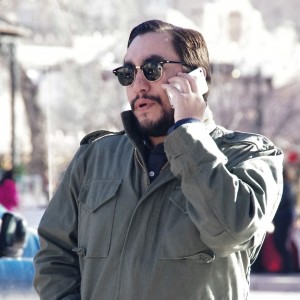 Email address:
tahtone@gmail.com
Twitter handle:
@tahtone
Website:
http://www.tristanahtone.net
I am currently a Professional journalist or technologist working in media
Job Title:
Freelance Journalist
Bio:
Tristan Ahtone is a member of the Kiowa Tribe of Oklahoma. He's also Choctaw, German and English and a few other dashes of European (just to make things more interesting).
In 2006, Tristan graduated from the Institute of American Indian Arts with a bachelors degree in Creative Writing. In 2008, he received a masters degree in broadcast journalism from the Columbia School of Journalism.
Since 2008, Tristan has specialized in covering Native American, environmental and healthcare issues, and has worked with The Newshour with Jim Lehrer, National Native News, Frontline, Wyoming Public Radio, Indian Country Today, Sirius Satellite Radio, the Fronteras Desk, Al Jazeera America and NPR.
Affiliations:
Native American Journalists Association, Other Society of Professional Journalists
Current Leadership Positions:
Vice President of the Board of Directors of the Native American Journalists Association.
Areas of expertise:
Basic HTML/CSS, Web production experience, Social media branding – Newsroom / organization level, Mobile Video (shooting), Mobile Video (shooting, editing, publishing), Beat reporter
Speaking Experience
Yes, have led sessions individually, Yes, have spoken on panels, Yes, have taught skills-based or hands-on training sessions (in newsroom)