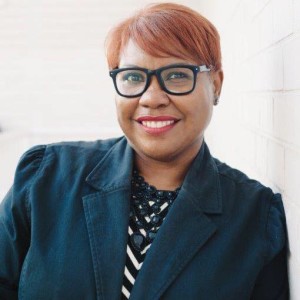 Email address:
tballardbrown@npr.org
Twitter handle:
@TdoubleB
Website:
https://about.me/tballardbrown
I am currently a Professional journalist or technologist working in media
Company:
NPR
Job Title:
Editor III (web)
Bio:
I develop Web-only features; manage online producers and interns; collaborate with radio editors and reporters to create compelling Web content that complements radio reports; brainstorm; and line edit stories appearing on NPR.org. I also write blog posts, commentaries and book reviews, have served as acting supervising editor for Digital Arts, Books and Entertainment; edited for "Talk of the Nation" and "Tell Me More;" filed on-air spots for newscast, and helped curate the NPR Tumblr. Occasionally, I sit in with the the Pop Culture Happy Hour podcast team, and am often a guest host on NPR Live! segments. I am a native of Charlotte, N.C., and an alumna of N.C. A&T State University as well as a former congressional fellow with the American Political Science Association. I have been a reporter or editor at washingtonpost.com, GovExec.com/"Government Executive" magazine, "The Tennessean" in Nashville and the (Greensboro) "News & Record." I am also an adjunct lecturer with Georgetown University's School of Continuing Studies.
Affiliations:
National Association of Black Journalists
Areas of expertise:
Basic HTML/CSS, Web production experience, Social media branding – Newsroom / organization level, Social media branding – Individual, Social media branding – Sub-branded accounts (such as a Politics Blog or Regional Channel), Mobile Video (shooting), Mobile Video (shooting, editing, publishing), Data analysis – Beginner level, Beat reporter
Speaking Experience
Yes, have led sessions individually, Yes, have spoken on panels, No, but I am interested in being invited to speak at events
Past Speaking Experience:
Race, Identity and Codeswitching, The Wooly Mammoth, 2015
Writing for the Web, NABJ Convention, 2011
Why Black Men?, NABJ Convention, 2007
City / Location Preferences:
I am based in Washington, D.C. and am open to speaking in any city.