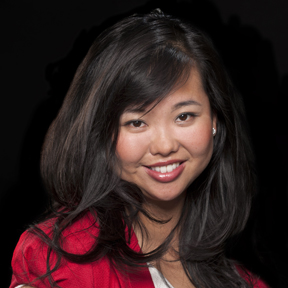 Email address:
mhc2111@columbia.edu
Twitter handle:
@meganhchan
Website:
http://www.politico.com
I am currently a Professional journalist or technologist working in media
Company:
POLITICO
Job Title:
Director, Digital Product
Bio:
Megan H. Chan is director of digital products at POLITICO, where she focuses on digital development for the Web and mobile. She oversees the social media and election results teams as well. Previously, she was the online Washington editor at USA TODAY. She has also worked for The Wall Street Journal Europe in Brussels, Newsday and the Star-Tribune. Megan graduated from the University of Southern California with a B.A. in print journalism and a minor in East Asian Studies. She also holds M.S. and M.A. degrees from the Columbia University School of Journalism, with a specialty in arts and culture.
Areas of expertise:
Basic HTML/CSS, WordPress development, Experience building interactive charts and graphics, Web production experience, Social media branding – Newsroom / organization level, Social media branding – Sub-branded accounts (such as a Politics Blog or Regional Channel), Mobile Video (shooting, editing, publishing), Data analysis – Beginner level, Beat reporter
Speaking Experience
Yes, I have been a keynote speaker for an event, Yes, have led sessions individually, Yes, have spoken on panels, Yes, have taught skills-based or hands-on training sessions (at events), Yes, have taught skills-based or hands-on training sessions (in newsroom)
Past Speaking Experience:
Poynter Institute for Media Studies (St. Petersburg, FL): Visiting Faculty — developed seminar on how to set a digital strategy and developing a great digital product
Keynote for Columbia University Alumni club speaker series in Washington DC.
Guest lectured in Georgetown University journalism class.
Built POLITICO's new CMS system that merged three existing platforms into one. Executed company-wide training for implementation.
City / Location Preferences:
Available to travel anywhere.