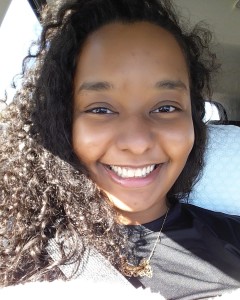 Email address:
ebahamid@gmail.com
Twitter handle:
@3ba
Website:
http://ebahamid.com
I am currently a Professional journalist or technologist working in media
Job Title:
Digital Editor
Bio:
Eba is a digital editor, copy editor and engagement editor, most recently at The New York Times. At The Times, she worked mainly in the New York section as a senior staff editor, developing, managing and producing packages that included graphics, videos, photographs and interaction. Eba managed the section's social media accounts, most notably the @NYTMetro account on Twitter.
Before The Times, Eba was a web producer at The Wichita Eagle, where she maintained the site's website, moderated user comments, built Flash graphics and interactive maps, created and designed content sections with HTML and CSS, organized information into databases and managed the newspaper's Twitter account. She also researched, designed and led the implementation of the site's social media plan.
After graduating from Hampton University, she worked as a page designer, copy editor and web producer at the Sun Herald in Biloxi, Miss. During college, she interned and worked at the Daily Press in Newport News, Va.; The News & Observer in Raleigh, N.C.; the Grand Forks Herald in Grand Forks, N.D.
Eba is a former Knight Ridder Minority Scholar and a Dow Jones Newspaper Fund copy-editing intern. She is a member of the 2005 New York Times Student Journalism Institute class, and returned in 2014 and 2015 as a faculty member.
Affiliations:
National Association of Black Journalists, National Lesbian and Gay Journalists Association
Areas of expertise:
Basic HTML/CSS, Web production experience, Social media branding – Newsroom / organization level, Social media branding – Individual, Social media branding – Sub-branded accounts (such as a Politics Blog or Regional Channel), Mobile Video (shooting), Mobile Video (shooting, editing, publishing), Still photography, Other
Other areas of expertise:
Copy editing, reader engagement, project management, comment moderation, photo editing, training
Speaking Experience
No, and I am not interested in being invited to speak at events
City / Location Preferences:
New York City; Charlotte, N.C.